Daily summary: Two tie-breaks were to see on day 3 of the championship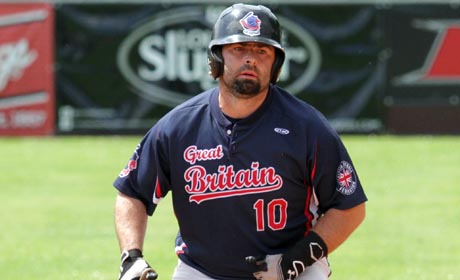 Men's European Championship left Pardubice for good and offered four more games in Havlickuv Brod on Wednesday. At first there was a tie-break win for Belgium over Israel, then a similar end of a game between GB and Netherlands, second win for Belgium relying on Cnops on board and finally home team against Denmark.
Most of the time, it looked like a clear win for the Belges who scored five runs in the first inning, but the Croats fought back in the bottom of seventh with four runs to make it even. Anyway the fortune still stood on the Belge side in the tiebreak and let them win by two runs.
It was a back-and-forth game full of emotions that was tied 4-4 after seven innings. In the top of the eighth, the Netherlands pushed 4 runs across and Great Britain couldn't answer. Britain's Ryan Martin hit a 3-run triple in his team's big fifth inning, while Revin Brooks drove in two Dutch runs in the eighth.
Belgium set their goals pretty high trying to win all of their left games. They did well in the first game against Croatia, which they won in a tie-break and they also managed another one today against Israel. Even though they had to rely on Cnops as a pitcher in both games, they handled it pretty well and scored some important runs when needed.
What a game to close the third day of the championship! Denmark started brilliantly hitting pitches and hitting homeruns and took an early 5-0 lead, but the Czechs bounced back in the fourth inning with three runs and completed a spectacular turnover with six more runs in the sixth inning to close it in the top of the seventh one.