Tickets
The best possibility to buy tickets for games of the European Championship is at the entrance of Hippos Arena or in the information centre at town hall in Havlickuv Brod. Those games scheduled in Krtkova Arena will be available for free entrance. With a ticket, you have secured yourself an entrace in ballpark, but not a seat on the stands. There is a limited capacity on the stands and it can happen that they won't be able to fit all visitors during some more interesting games. Therefore the fans, who will come first will have the best seats. We recommend to all visitors who would like to have the best view to come early enough. There will be also some seats reserved for journalists, organizers and the teams. In Hippos arena, there are 500 seats and about 1.500 places for standing.
Owners of usual tickets will have an access to all parts except the VIP stands above both dugouts. Above the third base, there will be seats for visitors with VIP cards and above the first base, there will be seats for journalists, organizers and referees. Also, there is a reservation for about 30 seats on the main stand for the drummers of local ice-hockey fan club of HC Rebel. There will be also a VIP tent in the ballpark available for the VIP cards holders only. In Pardubice's Krtkova Arena, there are roofed stands with capacity for 150 people.
Day tickets will cost € 2, free entrancefor children under 10. Week tickets costs € 10.
Informace o turnaji
Facebook
Main promoter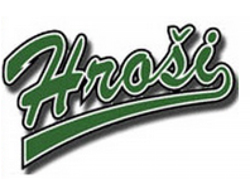 Promoter
Main media partner

Main Partners
Partners