Anthony Beaumont: Our first goal is to get among the top three teams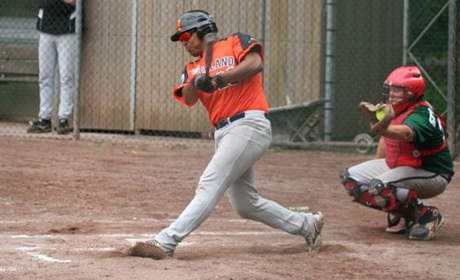 He lives in the Netherlands, but he plays softball in the Czech Republic for the Prague Eagles. Anthony Beaumont drives thousands of kilometers every month just to be able to play the Czech Extraliga. "I like the Czech league very much and I think it's the best league in Europe right now. It really tests you as a player," Beamont says. We will see him on the upcoming European Championship in Havlickuv Brod as a member of the Dutch team.
Hi, Anthony! Tell me, how is your season going? The Eagles haven't been playing too well in the past couple of weeks…
We are having a bit of a difficult season: a few guys got injured, and it's difficult for the team to practice together, as not all the players live in Prague. But we're getting closer as a team, which is good for the rest of the season. Our goal is to make the play-offs, and our approach is that every game is a new game, even though we have had a few setbacks. I personally believe in this bunch of guys, and I believe that the Eagles will fly eventually. I am still trying to adjust my game, but I'm getting there and I will do my very best to help the team out. I like the Czech league a lot, I think that at the moment it is the best competition in Europe – as a player, you get challenged a lot.
There are softball leagues in the Netherlands, Denmark and so on. Why did you decide to play in the Czech Extraliga? It was an easy decision to make because in Denmark and Holland there are only 2 or 3 teams that compete for the title. In the Czech league, there are at least 6 or 7 teams who stand a chance of winning the championship, which means you get more good games against more different teams.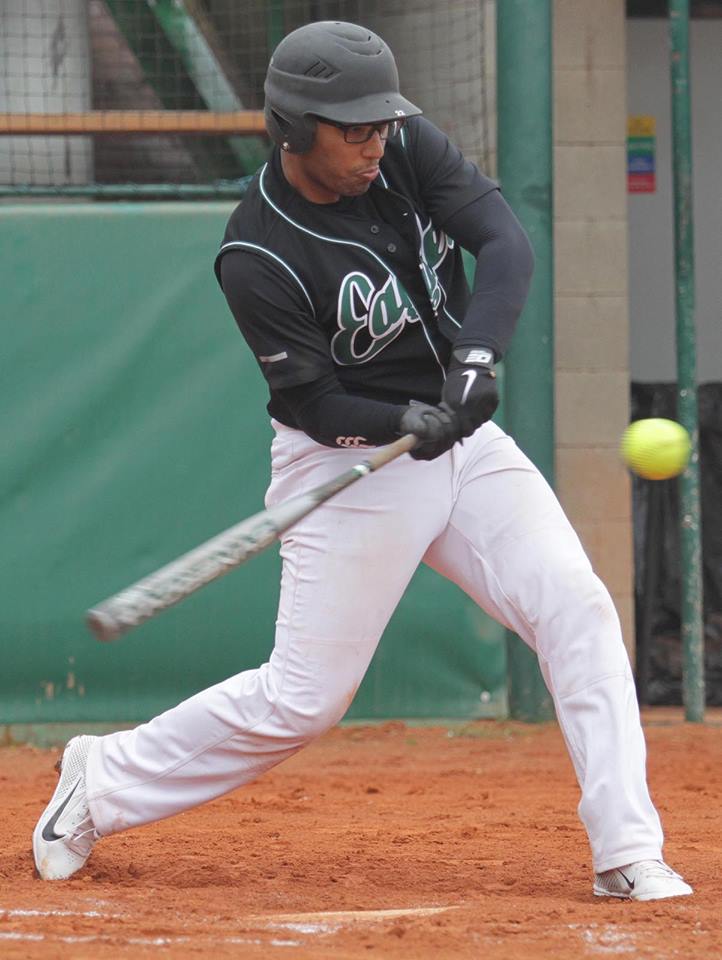 Anthony Beaumont
On the other hand, it must be quite tough – I mean, it takes a lot of time and money. Yes, it is tough. But I get plenty of support from my family to do this as well. I am doing it for the love of the game, and I am enjoying every single minute of it, so thanks to my team and to my family!
Jaroslav Korčák tells me that men's softball is going through a bit of a crisis in Holland. Is that right? Yes, that is true, unfortunately. However, this year a travel league has been organized in cooperation with the Belgians. This is a small competition in which 4 times a year, ad hoc teams can compete against each other. You can slowly see people enjoying fastpitch again, which is great.
Do you think that the high quality of the Czech Extraliga is the reason why the Czech national team is so strong on the international level? Yeah, that is one of the reasons. But you mustn't forget about funding and the facilities available. As far as I know, the Dutch and the Danish are paying for everything themselves. But yeah, the Extraliga is the main reason why the Czechs are so strong. I think they have improved a lot when it comes to fielding and batting. Pitching-wise, I am very curious to see who will be the next Czech pitcher to get better at the international level too. Especially, given the funding and facilities that are available to you, you gotta grab your chance, work hard and one day one of Czech pitchers will do good according to world standards!
Is the Dutch roster for ECHM2014 complete? Has your nomination been confirmed? Yes, the roster has already been finalized, and I am one of the lucky ones on it. I am very honored to have the opportunity to play softball for my country!
Patrik Kolkus mentioned in his last interview that your team is strong offensively, but that you guys may lack good pitching. In my opinion, he is pretty much right. But I believe that you can compensate for the lack of good pitching, by pitching smart and locating your pitches. I think we can surprise the Czechs.
Who are the leaders of your team? Who is your biggest star? The leaders are definitely Glennsig Polonius and Tim Verbrugge, and I think that Jeffry Visser will be our biggest star. Glennsig and Tim are our captains on and off the field, and Jeffry is our best pitcher, who can also hit the ball pretty well. So he is an all-around player, and it will be his time to shine as our pitching Ace.
What is your goal for this European Championship. Reach the finals again, like you did two years ago in Holland? Our first goal is to get among the top three teams ad from there we will take it game by game, inning by inning, pitch by pitch. Our biggest opponents are definitely the Czech Republic, Denmark and Great Britain, whose goals are the same as ours. Never underestimate Belgium too! I am sure they will bring their A game and they could surprise any of the top teams.
Is the European Championship Men 2014 the biggest event for you this year? It is rather one of two top events. The ESF Supercup is going to be very competitive this year. It has become a world-class tournament and teams bring pick-up players from all over the world. We will have the home-field advantage this year, as the tournament is held in Holland.
Most of the games at this tournament will be played in Hippos Arena in HavlíčkůvBrod. How do you feel about the diamond and about the city? I like the field and the city very much. The people there have always been very nice and helpful, so I am definitely looking forward to coming back to Havlíčkův Brod.
Thanks for your time, Anthony. Good luck and enjoy the tournament! Thanks to you too. Looking forward to some top European ball!