Not even Jerbic's home run enough to defeat Israel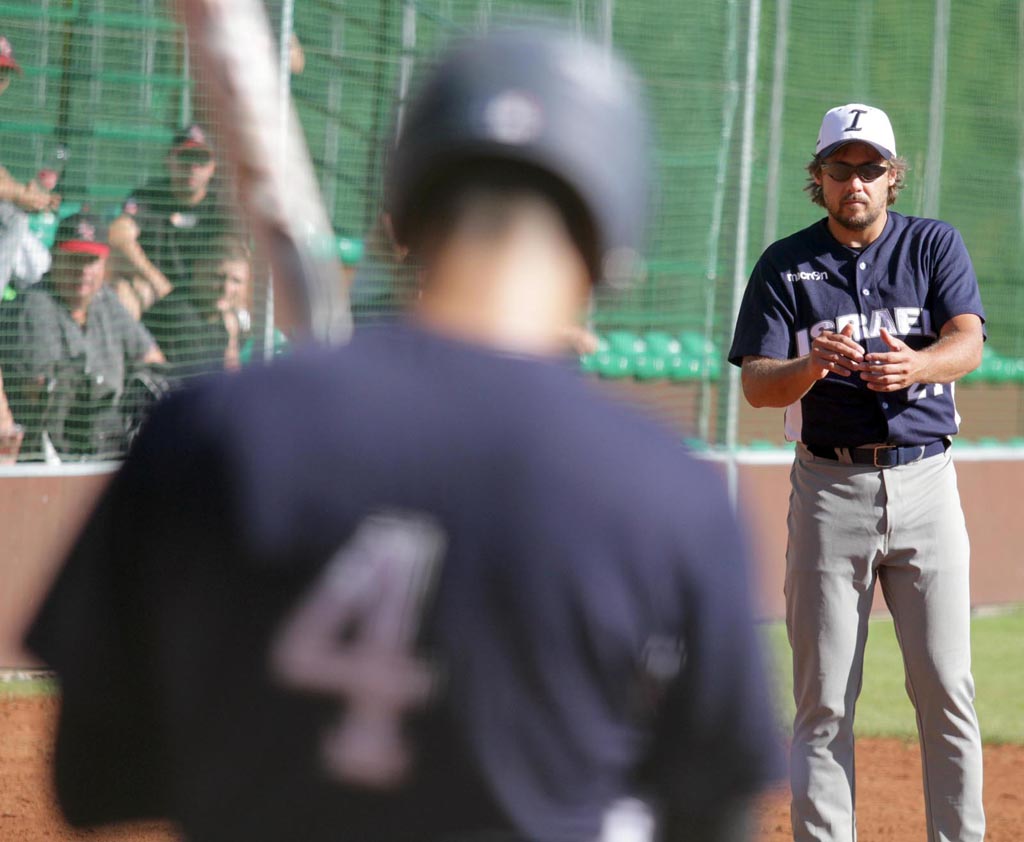 Both teams wanted to win this game desperately and Israel turned out the lucky one in the end. They punished every error the Croats gave them, but despite that it was a dramatic game decided in the seventh inning.
date: 15.07.2014
time: 17:00
areal: Pardubice
Inning
1
2
3
4
5
6
7
T
R
H
E
Croatia
0
0
0
0
1
1
0
2
6
3
Israel
0
0
1
0
1
1
3
5
1
| Winning Pitcher | Losing Pitcher | Umpires |
| --- | --- | --- |
| Marunov | Jerbič | Christian Singer, Brian van Nuffel, Petr Růžička |
Croatia

Kamenski RF
Magdelanic C
Dokmanovic CF
Mandic LF
Sket SS
Jerbic P
Hajak 1B
Antolovic 3B
– Matisic PH
Ivancic 2B
– Balen PH

Israel

Ruggill CF
Yaakov SS
Rosenfeld Y. 2B
Scioscia 1B
Tomer DP
Marunov P
Kaim RF
– Eliyahu PR
Roth LF
Brown 3B
– Spira PH
Siegel C
Careful start was expected and that was what the spectators got. None of the teams wanted to make a mistake as this was one of the most important game for both of them. They both wanted to get their first win at the tournament.
The Israeli scored first run in the third inning. Ruggill walked at first, then moved on the second base after a passed ball and scored punishing an error of Croatian shortstop, who tried for a difficult throw at first base and missed.
Croatia managed to anwser in the fifth inning, when Dokmanovic singled into the left field and let Kamenski score. The Croats were also close to another run when Mandic hit the ball very close to the line and made it safe to the first base as well as Magdalenic to the home one. However, the referees called it a foul ball in the end.
Israel took the lead back immediately with a brilliantly played inning. Sacrifying bunt and long hit allowed Brown to get back home with one out left, but the Croatian reaction was outstanding. Hrvoje Jerbic got a great pitch and sent the ball over the fence equalizing the game once again.
However, the Israeli got back in front when Eliyahu scored after Mandic's error in the left field. Crucial run as it turned out later with runless seventh inning by the Croats to lose the game.