Daily Summary: Czechs, Danes, Dutch take medals, Israel 5th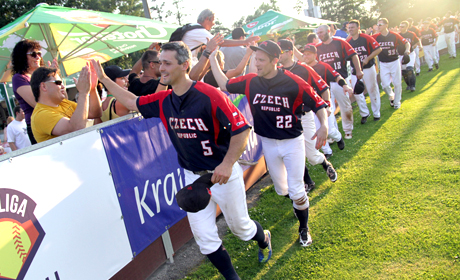 Croatia wanted to get at least one win in this tournament with their last game against Israel, but they didn't create themselves many opportunities to score and conceded at least one run in four out of six innings on defence. For Israel there is still one game left against Belgium, which will decided whether they finish fifth or sixth.
The second semifinal belonged to Denmark and, just as in the previous mutual game, they defeated the Netherlands by 7 runs. Kim Hansen pitched through the whole thing with no runs against allowing only 2 hits and 1 base on balls with 9 strikeouts.
In one of the best pitching performances of this tournament, Michael Marunov allowed only 1 hit, as he pitched a complete-game shutout and his Israel team beat Belgium 4-0 to finish fifth place. Yaniv Rosenfeld hit a home run in the second inning and a triple in the seventh, as Israel added 3 more runs to secure the win.
The first team to win the European Championship at home in 15 years is the national team of the Czech Republic, who were dominant, going through the whole tournament unbeaten. They faced Denmark three times in the tournament and were victorious on each occasion.