Just few days from now and the ballparks in Pardubice and Havlickuv Brod will host a big event, even though they are limited by variety of traffic restrictions. There will be hundreds of people there, plenty of organizers, players, but mainly fans and spectators. All of these people will have to follow some basic rules, so this prestige championships could occur and everybody could enjoy it as much as possible. In this article you'll find out what you need to know before entering the ballparks.
Tickets
European championships tickets can be bought at the entrace in both ballparks and in the information centre in Havlickuv Brod (townhall on square). Day tickets will cost € 2, free entrance for children under 10. Week tickets costs € 10. More info.
Seats
With a ticket, you have secured yourself an entrace in ballparks, but not a seat on the stands. There is a limited capacity on the stands and it can happen that they won't be able to fit all visitors during some more interesting games. Therefore the fans, who will come earliest will have the best seats. We recommend to all visitors who would like to have the best view tocome early enough. There will be also some seats reserved for journalists, organizers and the teams.
In Hippos arena, there are 500 seats and about 1.500 places for standing. Owners of usual tickets will have an access to all parts except the VIP stands above both dugouts. Above the third base, there will be seats for visitors with VIP cards and above the first base, there will be seats for journalists, organizers and referees. Also, there is a reservation for about 30 seats on the main stand for the drummers of local ice-hockey team HC Rebel. There will be also a VIP tent in the ballpark available for the VIP cards holders only.
In Pardubice's Krtkova arena, there is a capacity for 150 people beneath the roof of main stand.
Refreshments
There will be an opportunity to buy some food and drink directly in the ballparks. In Hippos Arena, there will be two snack-bars open, one behind the third base and the other one behind home-run fence next to the left field. There will be also some places to sit and rich menu at both bars.
Merchandising and softball equipment
Besides food and drink, the visitors can also buy souvenirs and staff with European championships theme (two t-shirts (€ 8 a piece), badges with EC logo (€ 1 a piece), flags with EC logo (€ 1), EC posters (CZK 20). There will be also some products with Czech softball logo.
Non-smoking policy
There will be a strict non-smoking policy applied in both ballparks besides certain marked zones. Please, be considerate to other visitors, children and players in the ballpark.
Accompanying program, children and dogs
Games in both ballparks will be supported by music and live commentary and during the interesting games in evening there will be also some competitions for the fans. There will be another sport park with children's corner right next to the Hippos arena. During the European championships (17th – 18th of july), the pitching and catching camp of CSA (more info) will take place in this sport park as well. In Pardubice, there will be a bouncy castle for children, prediction contests and opportunities to try batting in cages.
Have we forgotten anything? Contact us in "Ask the organizing comitee" section!
Informace o turnaji
Facebook
Main promoter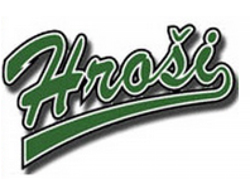 Promoter
Main media partner

Main Partners
Partners